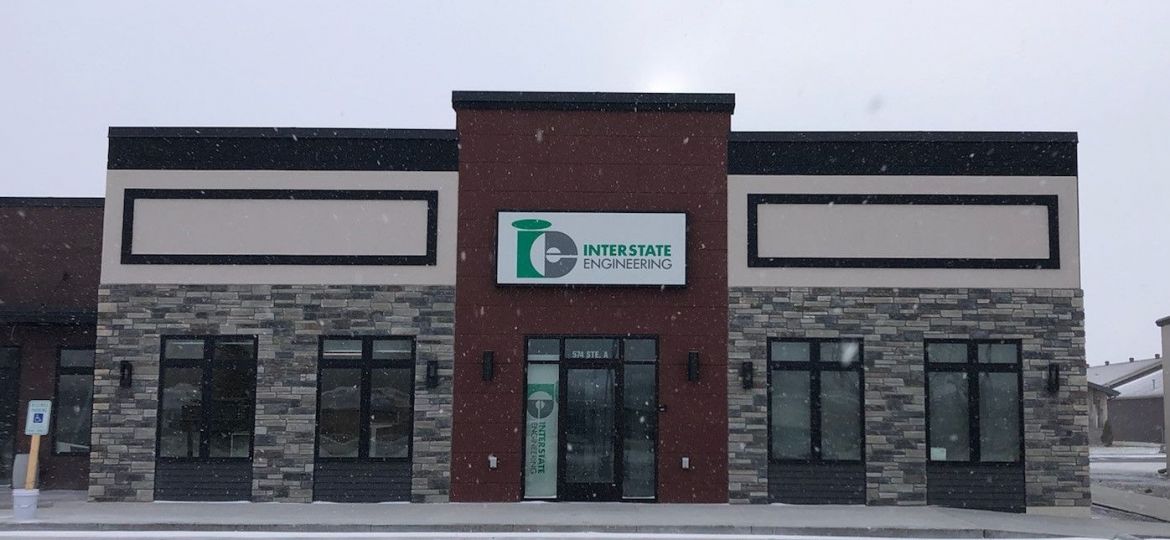 Horace Office Moves to Expand Space & Team
Interstate Engineering's Horace branch is excited to announce its move to a new and larger space, located at 574 Main Street North in Horace.
"We first opened our Horace office in 2017," said Mike Bassingthwaite, Principal Engineer for Interstate Engineering. "Since that time, our Horace team has grown from one to six with plans of continuing to grow. The new space offers more opportunities to strengthen our team while remaining in the Horace community."
The new location offers additional office space and parking. An open house is scheduled for April 15th from 4:00 pm to 6:00 pm.
"Horace and the surrounding area are home to many of our employees. Investing in the new office space allows us to continue to serve the area for years to come," said Bassingthwaite.