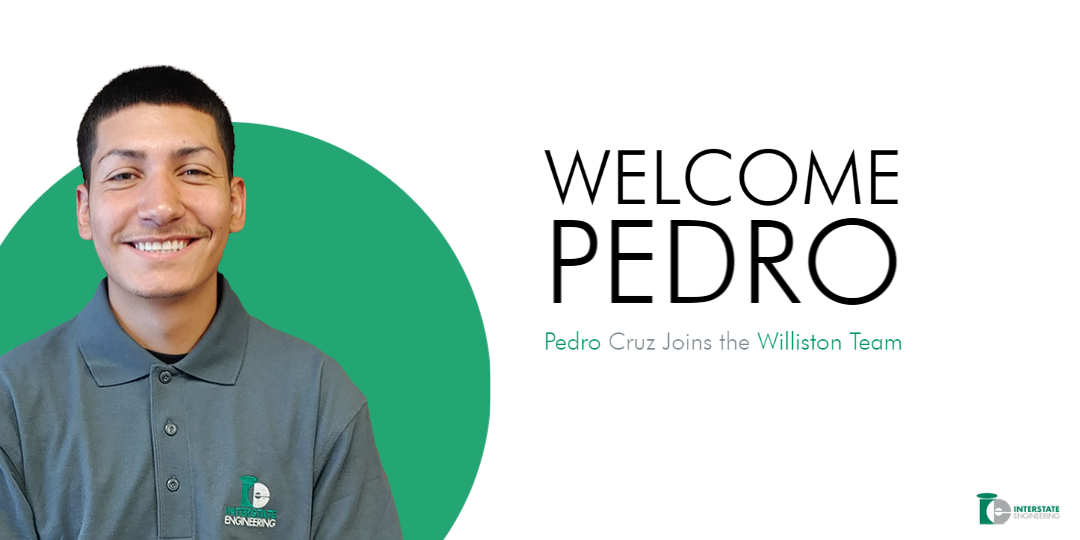 Cruz Joins williston Team
Interstate Engineering is pleased to announce the addition of Pedro Cruz to the Williston office. Cruz, a Field Technician, specializes in concrete and dirt work. His drive will make him a valuable asset to the company.
Pedro brings energy and is excited to expand the Interstate Engineering team. "I have always loved working in construction, and I enjoy learning more of what goes on behind the scenes," says Cruz of his passion for construction.
Pedro, along with the rest of the Williston team, is located at 202 13th Street West and can be reached at (701) 774-3637.