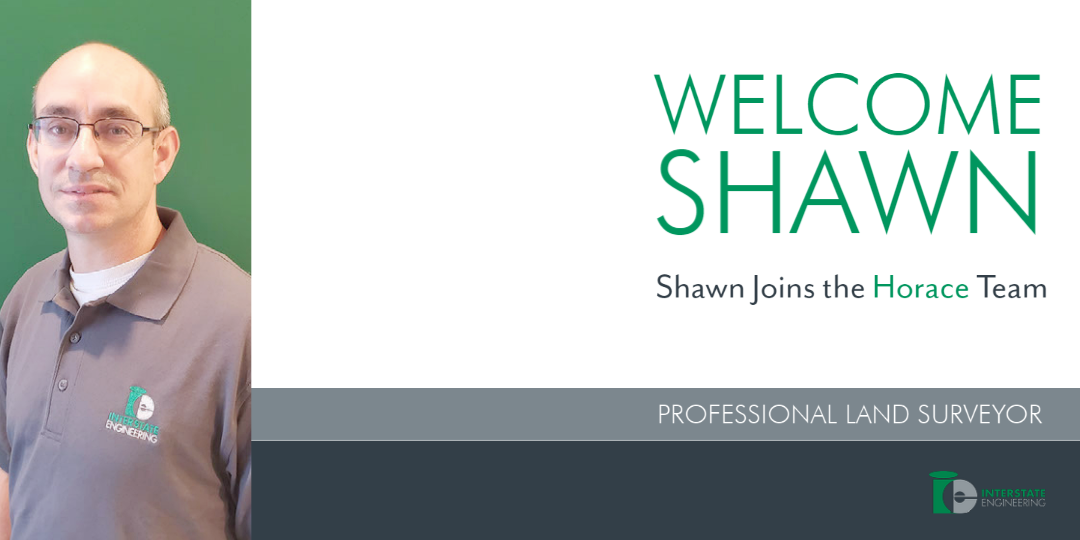 Thomasson Expands Horace Team
Interstate Engineering is pleased to announce the addition of Shawn Thomasson to the Horace Office. Shawn is a Professional Land Surveyor licensed in North Dakota and South Dakota; and a Certified Federal Surveyor. Thomasson joins the team with an Associate of Applied Science Degree in Civil Engineering and Surveying from North Dakota State College of Science.
With 22 years of experience, Shawn's knowledge and education will be valued assets to the company as he expands the survey sector.
Thomasson hopes to make an impact at Interstate Engineering by bringing his passion and knowledge to the team. "I hope to help grow the survey department and provide support to the engineering group that is working hard to provide infrastructure to our communities," said Thomasson of his goals in his new role.
Shawn, along with the rest of the Horace team, is located at 574 Main Street and can be reached at (701) 532-0438.