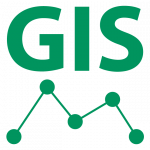 Geographic Information Systems
Knowledge is power.
From long-term planning to daily decisions, an accurate geographic information system (GIS) will streamline this process. GIS solutions improve efficiency in inventory, asset management, modeling, and land use planning.
Built from the ground up or integrating and updating existing data, Interstate Engineering's GIS Team will create geospatial solutions that fit your needs. We will assist you in transforming, obtaining, storing, handling, and exploring data that can be translated into useful and presentable formats for various audiences. With Interstate Engineering, knowledge is always at your fingertips.