Finding funding sources is a constant challenge small communities face. This challenge is especially true in regards to projects that appear less important than a significant infrastructure project. However, that does not diminish the importance of a smaller project. It does provide an opportunity to find creative solutions that meet community needs while working within the available budget.
Water and sewer mapping is an example of a small yet necessary project that may come with a high price tag but also a vast amount of useful information for future projects and growth. In small communities, mapping is generally not a priority, and many locations rely on the Public Works Supervisor to manage the water and sewer information. Some communities maintain paper record drawings while others rely on memory with very little documentation on file. Others have documentation that is limited, not well organized, and not readily accessible. In many instances is lost when a key community individual leaves or passes away.
The Town of Hermosa, South Dakota, is a small community facing the challenges of uncertain water and sewer systems. With a population hovering around 400 people, the town has limited, but essential infrastructure. Hermosa hired Interstate Engineering to work towards a solution to the mapping challenge.
Working together, Interstate Engineering and Hermosa generated mapping for water, sewer, streets, and zoning districts that worked within the available budget. The project was entered into knowing and understanding the level of mapping had limitations and would not be as robust as other mapping options. It did provide a level of information not previously available to the community. In essence, the mapping provided a location showing if the utility was left or right of the street centerline.
Interstate Engineering developed a base map using AutoCAD and the most recent SDDOT map. From there, we met with the Public Works Supervisor to redline existing water and sewer lines. Drafting took that information and developed each map. Interstate Engineering then performed a field review by driving through the community, noting any needed revisions.
The map is a living document. The applicable maps are updated with new information as the town completed construction, maintenance, and repair projects. As parcels are platted or annexed into Hermosa, an electronic copy of the parcel is used to modify the lot mapping.
With the understanding this level of accuracy has laminations, the mapping method provided a feasible solution for Hermosa at a cost the community could afford versus no mapping to reference. The maps are now made available to residents applying for permits and the like.
Interstate Engineering has also overlaid the FEMA firm map onto the town map with an aerial photo. This additional layer provides the town staff a better idea of where the floodplain boundary falls within the community as permitting occurs near the floodplain.
This solution is not viable for all communities. However, it does provide some level of mapping at a much lower cost than field survey of all features such as manholes, gate valves, and fire hydrants. As long as all parties realize its limitations, this is a viable mapping method for communities struggling to maintain their infrastructure.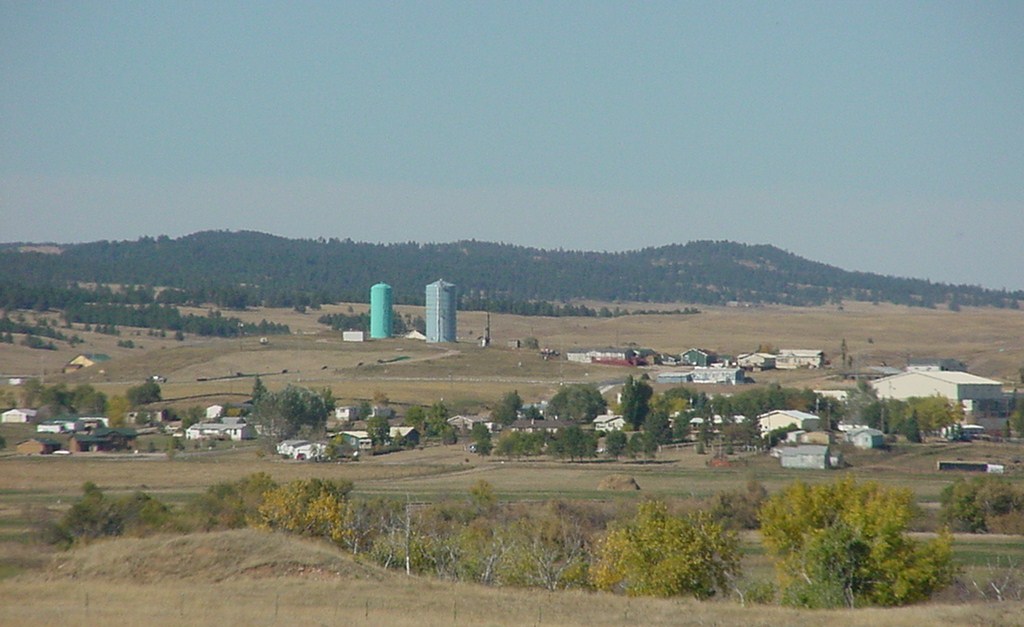 Hermosa Mapping Project Team
Ronald Bengs – Project Manager
Curt Kunzel – CAD Technician