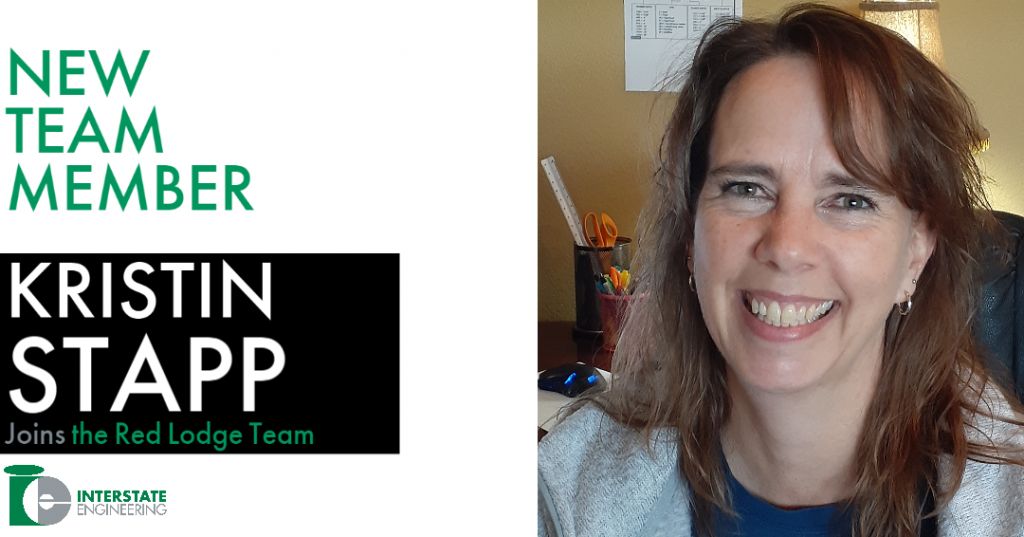 Interstate Engineering is pleased to announce and welcome Kristin Stapp to the Red Lodge Team.
Stapp is a CAD Technician who specializes in architectural and structural drafting. A graduate of Colorado State University, Stapp holds a Bachelor of Arts degree in Economics.
Kristin's professional background includes creating designs for hundreds of clients, "I enjoy seeing ideas that I have designed come to fruition," said Stapp of her passion for drafting.
Stapp's inspired by her husband, Steve Stapp, whom she has worked with for the past 28 years. "He has taught me how to take chances, challenge myself, not be afraid to tackle new projects, and how to enjoy life."
Kristin, along with the rest of the Red Lodge team, can be found at  606 S Grant Ave and can be reached by phone at (406) 445-3133.