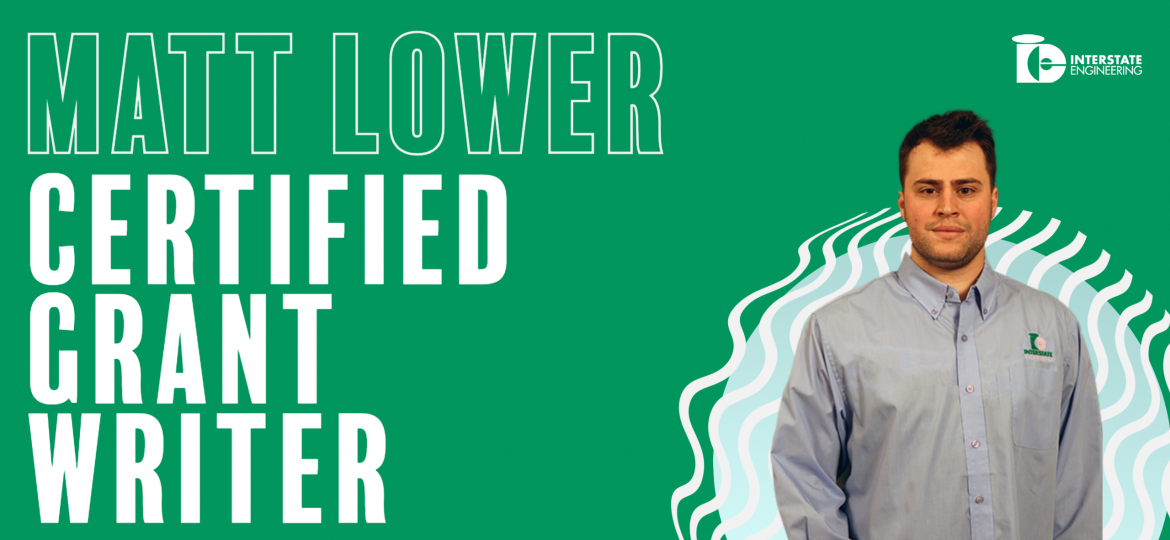 Planning Manager Matt Lower, MURP is now a Certified Grant Writer. With this credential, Matt will continue to grow his practice within the firm, helping clients build capacity for new projects for infrastructure, community development, and Main Street revitalization. The experience of a Certified Grant Writer highlights Interstate Engineering's continued commitment to building on our 45 years of success in assisting small communities, and local governments solve the engineering challenges of tomorrow.
The American Grant Writers' Association administers the Certified Grant Writer credential. The AGWA writes, "The Certified Grant Writer® Credential is the industry standard for professionals in the field of grant writing.  This credential documents that the professional has demonstrated proficiency in researching grant opportunities, program development, proposal writing for grants, preparing budgets for grants, and professional ethics by passing a rigorous 7-hour examination."
This new certification expands upon Matt's expertise in rural development. Recognized as a 30-under-30 leader by the New York-based Center for Development and Strategy, Matt ensures our clients have the cutting-edge tools and resources to thrive as strong, healthy communities in an increasingly globalized world. He looks forward to utilizing his expanded knowledge of grant-seeking to assist our clients in unlocking new opportunities, which lead to resiliency and an improved quality-of-life for their residents.