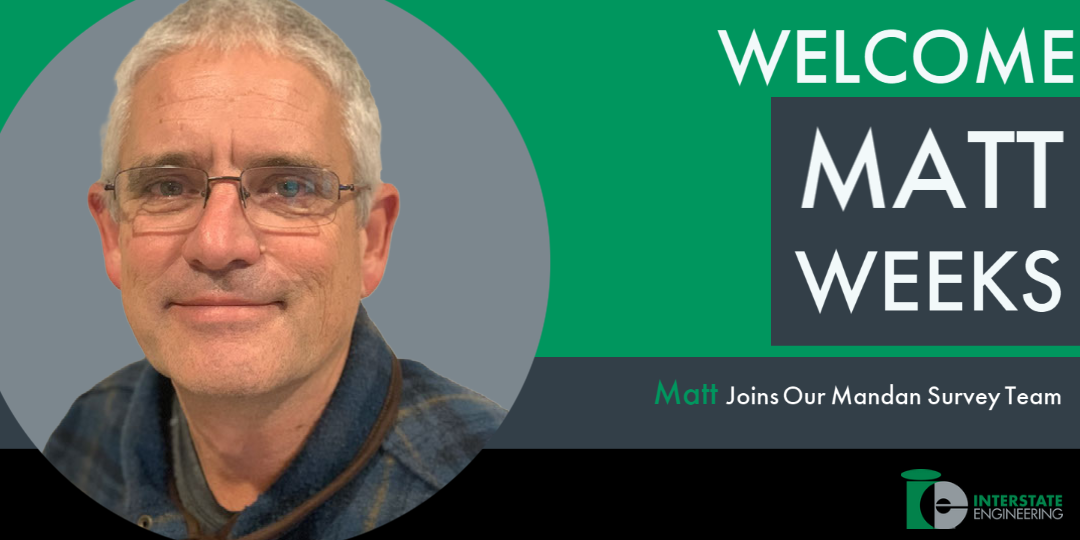 Interstate Engineering is pleased to welcome Matt Weeks to the Mandan Team. Matt is a Professional Land Surveyor licensed in North Dakota, South Dakota, Montana, and Wyoming.
Weeks holds an Associate Degree in Civil Engineering Technology from North Dakota State College of Science. Specializing in boundary and cadastral surveying, he brings 35 years of surveying experience. Matt's knowledge and education will be valued assets to the company as he not only expands the surveying sector but mentors up and coming team members as well.
"I started on a survey field crew in high school and enjoyed being outdoors and the challenges of finding original monuments," said Weeks of his passion for surveying.
Matt, along with the rest of the Mandan team, can be found at 2610 Old Red Trail, Suite B, and can be reached by phone at (701) 663-5455.