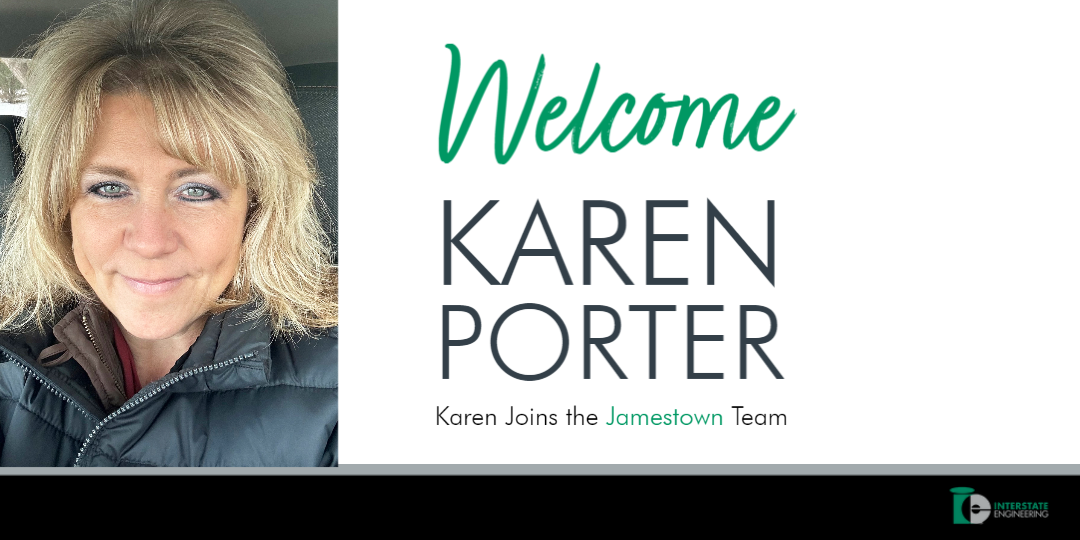 Interstate Engineering Welcomes Porter to Jamestown Team
Interstate Engineering is excited to announce that Karen Porter has joined the Jamestown office. As an HR Generalist, she brings ten years of experience to the team. Her knowledge and dedication will enhance the Human Resources team and make her a valuable addition to the company. "I hope to initiate new ideas, be a positive leader and provide resources effectively and efficiently," said Porter of her goals in her new role.
Porter, along with the rest of the Jamestown team, can be found at 1903 12th Ave SW and can be reached by phone at (701) 252-0234.