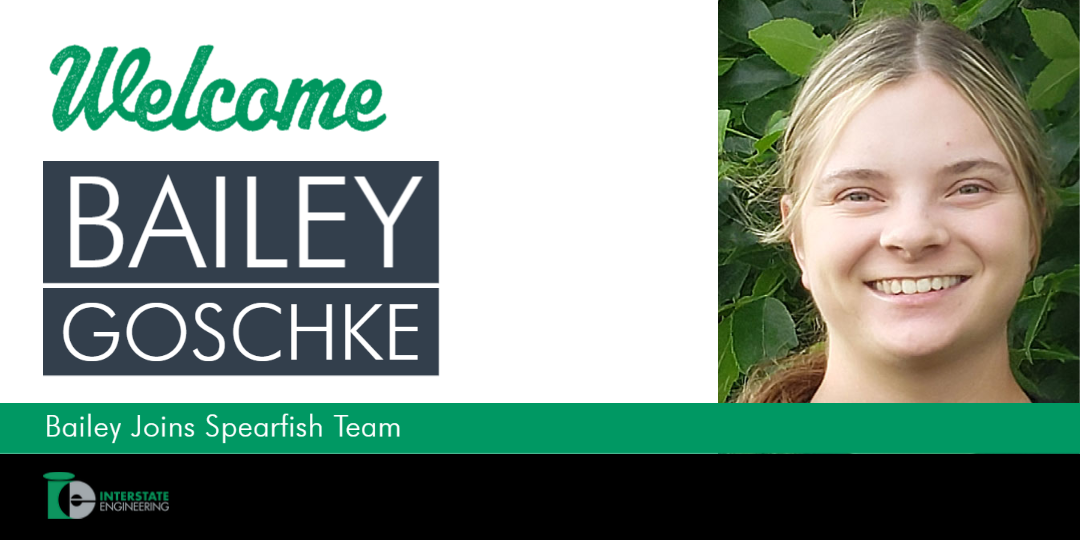 Goschke Joins Spearfish Team
Interstate Engineering is proud to announce and welcome Bailey Goschke to the Spearfish office. As a Survey Technician, Goschke joins Interstate Engineering with an Associate of Applied Science Degree in Land Surveying and Civil Engineering Technology. As a recent graduate of North Dakota State College of Science, she brings energy and enthusiasm to the Spearfish team.
Her knowledge, along with her drive to continue to learn, will make her a valuable addition to the firm.
Goschke, along with the rest of the Spearfish team, can be found at 120 Industrial Drive, and can be reached at (605) 642-4772.